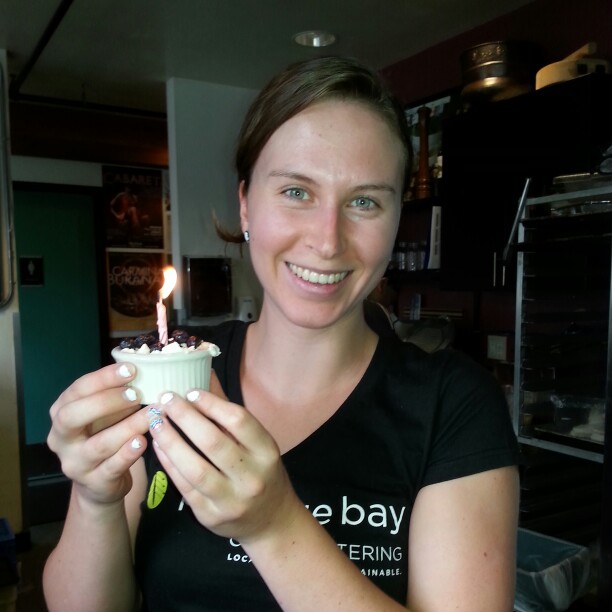 Director of Front of House Operations
Role:
I am the director of front of house operations, which means that I am the point person for the Portage Bay Cafe guest experience. I support and coach the management of all four locations and help keep the company moving forward.
How Long I've Worked with Portage Bay:
I have been a Portage Bay employee for a little over four years. I've worked every customer service position possible along the way.
Favorite Thing About Working with Portage Bay:
Getting to meet so many wonderful people! It's amazing to come to work and chat with our regular customers, to hear where our out-of-towners are visiting from, and to see our employees connecting with guests and having fun. They definitely make the hard work worth it.
Favorite Meal:
Our Huevos Rancheros with chorizo from Uli's Famous Sausage is probably my favorite ... Oh, but shoutout to the Swedish Pancakes! I have a weakness for those.
Fun Fact:
My background is in the arts. I grew up performing and studied theatrical direction and production at the UW, which funnily enough really applies to running a restaurant. I love karaoke and social dancing, and I'm trying to learn AcroYoga this summer!
Favorite Thing About Seattle:
Seattle has everything. Bodies of water, mountain views, fun neighborhoods, and a city center packed with arts and culture events. Also, so much fabulous food. Good food is very important to me.
Answers have been edited for length and clarity.