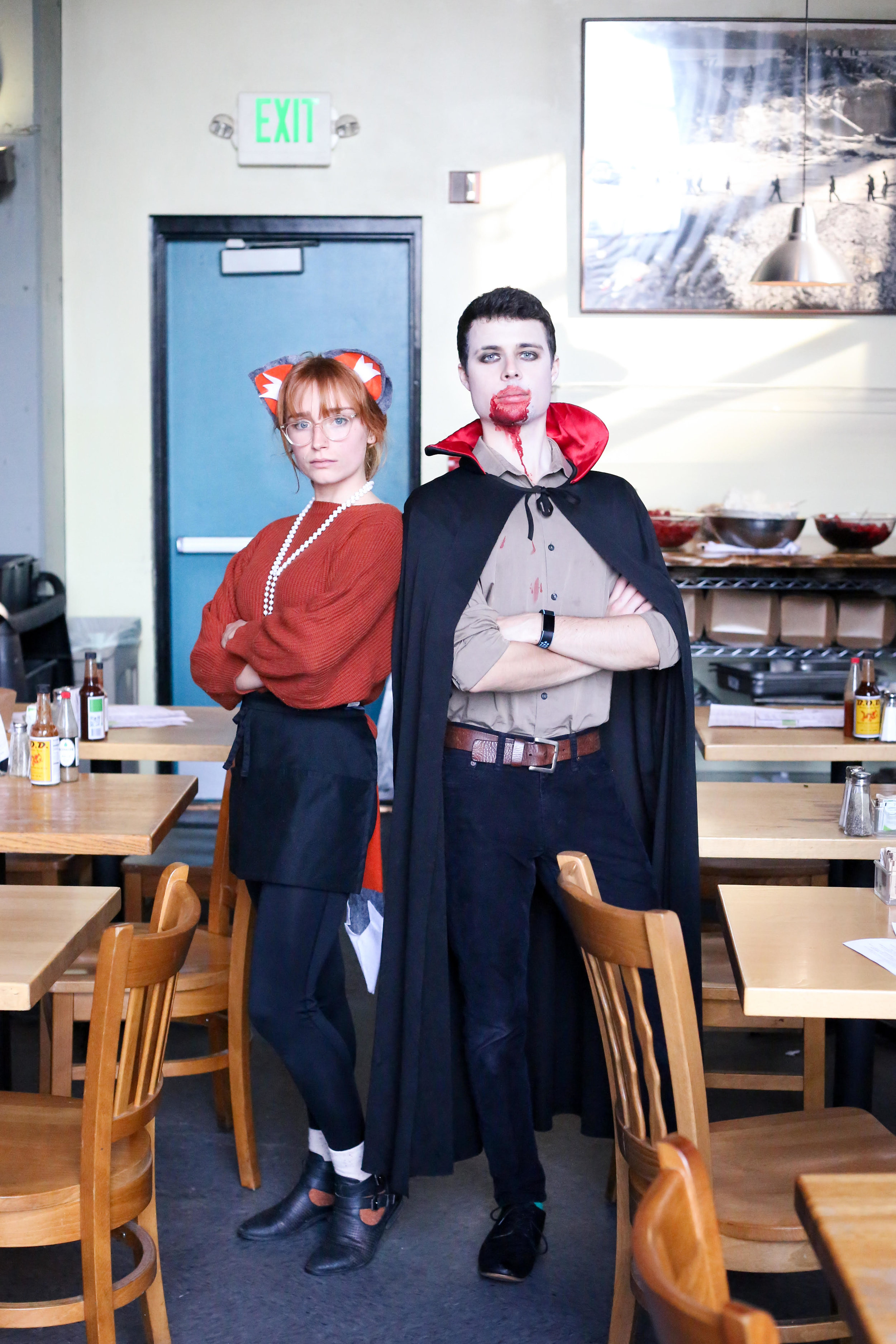 Role at Portage Bay: I primarily work as a host with a sharp group of folks who answer calls, greet, and take parties to tables but most importantly decide where and when to seat people to idealize the experience by taking into consideration everyone from the patiently waiting guests to the insanely hardworking team cooking on the line.
I've also had the honor to do some photography highlighting candid moments of staff and food for our 2018 calendar and the website.
How Long I've Worked With Portage Bay: A whole year and 2/12ths at the Roosevelt location!
Favorite Thing About Working With Portage Bay: The insanely cohesive team. I've gained so much intuition for how each individual on the team at Roosevelt moves, thinks, and works by performing the daily dance around Roosevelt's expansive floor plan amongst hundreds of guests, fast moving expos, and attentive servers. It's a pretty cool thing to experience.
Favorite Meal: The Buddha Bowl is easily one of my favorites on our lunch menu. It's packed with beautifully paired flavors and fresh veggies so definitely no complaints there. On the flip side of guilt-free freshness is our oven roasted, literally to die for, super seasoned potatoes that have a very special place in my heart.
Fun Fact: I grew up on an organic farm in the backcountry of Bellingham, WA where I was homeschooled for 10-plus years, and thus had ample time to culture my long-lasting passion for visual arts, dance, music, outdoor adventures, and food sustainability.
Favorite Thing About Seattle: A summer bike ride down to Ballard during one of our infamous sherbet-esque sunsets. Hands down. Period. The end.
Answers have been edited for length and clarity.