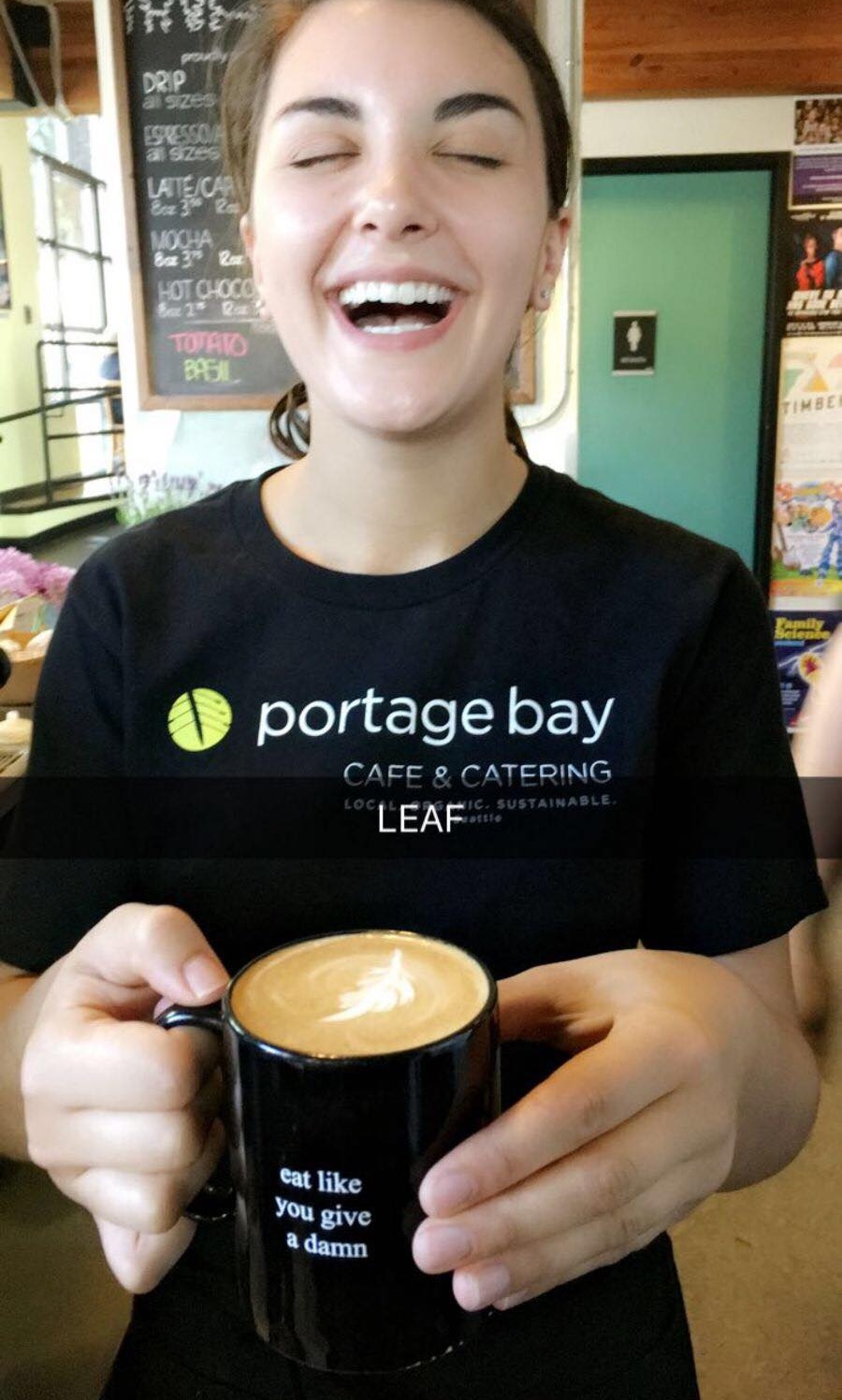 Ballard's Front of House Manager
Role at Portage Bay: My role at Portage Bay Café Ballard is the front of house manager. Day to day, I do scheduling, ordering, and handling reservations.
How Long I've Worked With Portage Bay: I've been working at Portage Bay Café for just over a year and a half. I moved around to all four locations when shifts were available either serving, hosting or barista-ing. In November 2017, I became the assistant manager at Roosevelt then was promoted to manager at Ballard in May 2018.
Favorite Thing About Working With Portage Bay: The staff! Everyone comes from a different walk of life and it's so fun to work with such an eclectic group of energetic people.
Favorite Meal: I love the West Coast Benedict! At Roosevelt, the Benedicts stopped being served at 11:30 to make room for the large lunch menu, but at Ballard it's Benedicts all day long, so I've been trying to limit the amount of Hollandaise I consume. My hardest challenge thus far as manager.
Fun Fact: I love trivia. I try to go to a new pub every week with different people. So far, the Ballard Loft has my favorite trivia hosted by Geeks who Drink. A new favorite of mine is Hotel Albatross in Ballard. My areas of expertise are geography and the Cold War. I'm terrible at pop culture and music/movies, so I typically bring along a group of people to cover those areas.
Favorite Thing About Seattle: I love all the parks and trails throughout the city! On my days off, I love to walk around different neighborhoods throughout the city looking at native trees and flowers. The Burke Gillman trail is another favorite — I love to ride my bike along the water. I've recently started to rollerblade and Greenlake is ideal for that.
Answers have been edited for length and clarity.